Selvaged Fiberglass Screen Net for Control of Flies, Insects and Mosquitos: Reno Plain Weave Square Hole Mosquito Net Screens.
With specially designed weaving machine, we produce and supply fiberglass mesh insect screen with beautiful and durable selvages.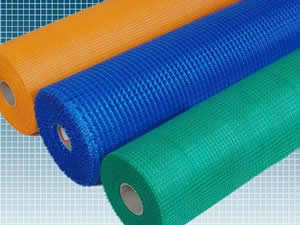 Non-rusting, fire retardant and duable, fiberglass insect netting is populary used as the substitute screening materials of metal window screens

Fiberglass screening is widely used in houses against mosquito and bugs, or even pets, if the fiberglass mesh is the heavy kind.

We supply anti-insects window screen and door screening made of milk bottle bobbin fiber glass yarn, under the process of plastic-coating, plain weaving, and high temperature-fixing.
Fiberglass insect control screening is widely used in construction, orchard, ranch etc as screening, fences or enclosure materials.
We use advanced weaving looms to produce self-selvaged fiberglass window netting products.
Introduction of Fiberglass Mesh Machine We Use:
Major Index of the Weaving Loom:
Electric Motor: 1.5KW, 2.0KW, 960rotation/minutes
Max. shaft rotation: 130-200 rotation/minute
Weft yarn choice: mechanical control, six color
Weaving shaft coil distance(mm):1380mm,1860mm,2060mm,2366mm,2566mm
Weaving shaft coil diameter(mm): 550mm, 600mm
Cloth Full Rolling Diameter(mm): 400mm
Warp Yarn and Weft Yarn Feeding: Auto
Outside Dimension of the machine(mm):
Width:3875mm, 4180mm, 4380mm, 4680mm, 4880mm, 5180mm
Depth: 1857mm; Height:1640mm
Weight of the Machine: 1.6MT (motor excluded)

We can also export fiberglass mesh machine and help setting up plants. You are welcome to contact us for more information.