Latex Coated Fiberglass Mesh for Exterior and Interior Structural Reinforcement: The finished fixed warp and weft yarns of Fiberglass Mesh Fabrics have the properties of high strength and high alkali resistance. Widely used as an innovated construction reinforcement material in concrete walls and building insulation systems.
Fiberglass mesh for reinforcement can be supplied in rolls or tailored with razor or knife to stripes for reinforcing the wall plastering as well as for mending the possible cracks or hole in the concrete wall surface. Applied to both exterior and interior structural render reinforcement.
With high strength, durable service and excellent property against acid and alkali, fiberglass mesh net is the alternative to steel mesh for exterior and interior concrete wall rendering. Fiber reinforcement mesh enjoys easy operation, material saving, long life, it is the ideal energy-saving insulation materials.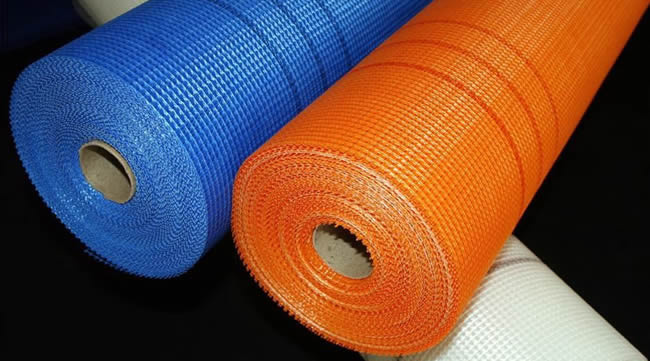 Fiberglass Mesh Applied in Construction of EIFS System, Mortar Reinforcing and Plastering Wall Reinforcement. Plain woven fiber fabric for external wall and internal wall rendering, particularly around openings or areas of traditional weakness.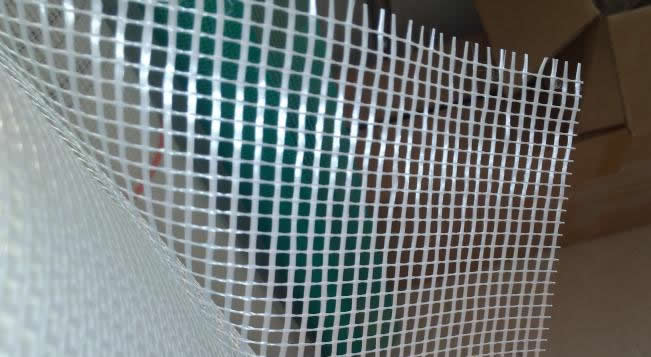 Alkali-resistant Latex Coated Fiberglass Netting, A flexible rendering textile fabric used to strengthen external unstable surfaces, as well as cover and help prevent cracking. Made from special woven glass-fibre strands offering incredible strength when embedded into wet basecoat render.

Reasons to Choose Reinforcing Fiberglass Mesh in Buildings:
1. The coated fiber mesh has excellent resistance to acid, alkali and other chemical substances, it has excellent performance in plastering works of long time service;

2. The fiberglass mesh has a latitude and longitude high tensile strength. With using of fiberglass mesh for wall plaster reinforcing, the stress of external concrete wall system can uniformly dispersed.
Rendering Fiberglass Mesh
Roll width: from 250mm to 1000mm

Roll length: 50m,100m,300m, custom
Mainly mesh size: from 4x4mm to 10x10mm
Mainly density from:60g/m2 to 200g/m2
Color:all available
Packing: shrink-wrap film or plastic bag, then carton, then pallet
Concrete Reinforcing Mesh Specifications:
Mesh size: 5x5mm, 4x5mm or 4x4mm.
Per square Weight: 80g-160g.
Length per roll: 50m, 100m or 200m.
Each roll width: 1m-2m.
Color: white (standard), blue, green or other colors.
Packaging: each roll shrank wrapped, four-volume or six volumes a carton sixteen volumes or thirty volumes a tray.
Special specifications and special packaging can be customized according to the customers' requirements.
Construction method of glass fiber mesh in concrete wall building:
Put the stick cotton toward the interior side from the roof to the wall foot, with double-sided adhesive fiberglass mesh cloth fixed on the bottom of the purlins and leaving another 20cm.
Truncate the fiberglass mesh cloth when it is 20cm over the top of wall purlin, and fix it with double-sided adhesive tape.
Close the mesh edge and install color plate.
Keep attentions of the glass fiber mesh cloth tension, alignment and the close seams between rolls. According to JBJ26-95 "civil building energy-saving design standard" in the same area, glass cotton selection criterion is different.
The low temperature region generally chooses high density high thickness. The highland area uses low temperature low density thickness.