Black Vinyl Coated Flame Retardant Fiberglass Mesh, Water Proof Fabrics Used in Constructions and Buildings as Window Screen and Mosquito Nets. Materials meet the FAR 25.853 standards. Used for buildings, Architectural interior designs, construction and furniture. Made by Fiberglass Mesh Weaving Machine from c class and E class fiberglass woven roving as basis materials.

E & C fiber glass milk bottle yarn is a kind of single yarn or multi-plies. The fiber glass yarn twisted strand has the high strength, corrosion resistance, heat resistance and little moisture absorption. We use different direction of twisting yarns used for weaving all kinds fiberglass mesh and textiles for building reinforcement, insulation and other uses.
Common Specification of C Class Black Coated Fiberglass Mesh Screen:
•Fiberglass Mesh size: 5x5mm, 4x5mm or 4x4mm;
•Weight/m2: 80g--160g;
•Mesh Length/roll: 50m,100m or 200m;
•Mesh Width/roll: 1m--2m;
•Colors available for fiberglass mesh: white (standard), blue, green or other colors;
•Special products are available according to requirement of customers.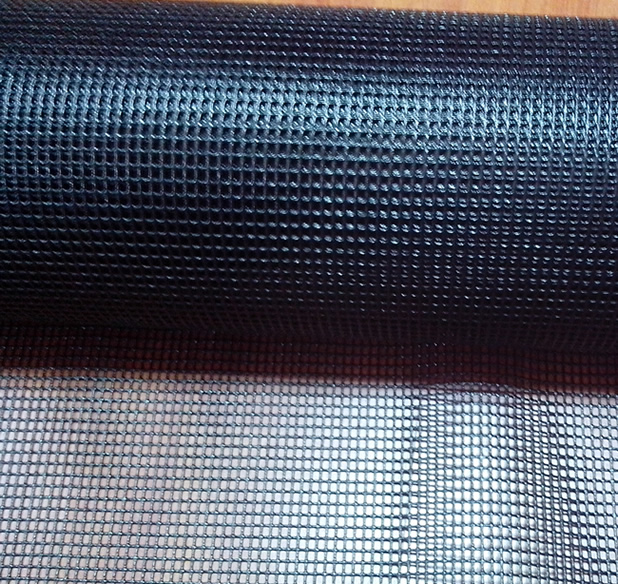 145g/M2 ,4*5mm, Black Vinyl Coated Alkali Resistant Fiberglass Insect Screen, Easy washing, Anti-corrosion Fabrics Widely used on doors or windows to prevent insects and flyes.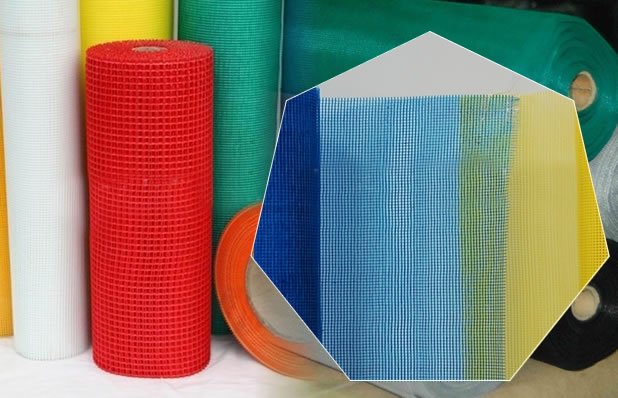 Material: PVC coated fiberglass
Mesh size: 17x15mesh,18x16mesh,20x20mesh,16x16mesh,or at request
Black,gray,white,bule,green,Charcoal or at request
Weight:115/m2,110g/m2,120g/m2
Width:0.5m to 3.0m,custom require available at request
Length:30m,50m,181m,customer request at request
Black coated fiberglass mesh has excellent properties: Fire proof, ventilate for sun shade, ultraviolet, high alkali-resistance, good cohesion, flexibility, tensile strength, etc.
Weaving Looms Applied for Manufacture of Black Vinyl Coated Fiberglass Mesh:
Major Index of Fiberglass Mesh Machine:
Electric Motor: 1.5 KW FOH- 56- 6, 2.0 KW FOH - 58 - 6, 960 rotation/ minutes.
Max. shaft rotation: 130-200 rotation/minute.
Weft yarn choice: mechanical control, six color.
Weaving shaft coil distance(mm):1380, 1860, 2060, 2366, 2566, 2866.
Weaving shaft coil diameter(mm): 550, 600.
Cloth Full Rolling Diameter(mm): 400.
Warp Yarn Feeding: Auto feeding.
Weft Yarn Feeding: Auto feeding.

Outside Dimension of the Machine(mm):
Width:3875, 4180, 4380, 4680, 4880, 5180.
Depth: 1857; Height:1640.
Weight of the Machine: 1600kg (motor not included).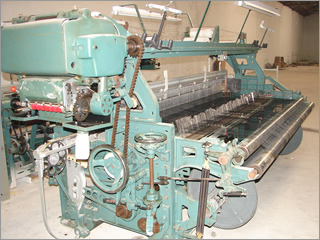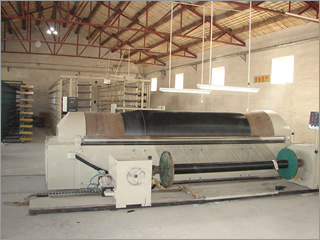 Above fiberglass screen machines can produce the following products:
Fiberglass Window Screen
specification
Technical notes
Mesh/inch
Weigth
Roll size
Plain weaving Color : Black, gray, gray/white, green,etc
14x14
  115g/m2, 120g/m2, 125g/m2, 130g/m2, 150g/m2, 180g/m2
Width: :0.61m to 2.2m,custom require available at request Length: 25m,30m,30.5m,50m,custom require available at request  
16x14
16X16
16x18
18x18
18x14
20x20