Alkali Free Fiberglass Mesh of Three Major Uses ( Insulation Mesh or Tapes, Reinforcing Mesh, Plaster Mesh). Available in Two Weaving Types (Plain Woven and Twill Woven).
We supply various fiberglass screen and coated alkaline-resistant fiberglass mesh for a variety of industries. Coated alkaline-resistant fiberglass mesh fabrics are major materials used in various constructions of walls and buildings.
This kind of reinforced fiberglass mesh is made from fiberglass woven roving as its basis material, then is treated by alkali-resistant macromolecule latex.
Alkaline-resistant fiberglass mesh has excellent properties like high alkali-resistance, good cohesion, flexibility, tensile strength, etc. This kind of fiberglass mesh can be widely used in wall heat reservation system for water proof and preventing cracks.
 Common Specifications:
•Fiberglass Mesh size: 5x5mm,4x5mm or 4x4mm;
•Weight/m2: 80g--160g;
•Fiberglass Mesh Length/roll: 50m,100m or 200m;
•Fiberglass Mesh Width/roll: 1m--2m;
•Colors available for fiberglass mesh: white (standard), blue, green or other colors;
Plain Woven Fiberglass Mesh
Fiberglass woven mesh (plain weaving type) can be made in various types and sizes.
Common specifications of Plain Weaving Mesh Cloth:
Standard mesh/inch: 20x20, 18x18, 16x16
Mesh size : 4mm -6mm on both warp and weft side
Mesh Weight : 12gsm
Tensile strength : Warp side: 60N/50mm width
Weft side : 60N/50mm width
Width: 1.6meter
Rolling: 2,000meter/roll
Packing: plastic foil on each roll, 30 rolls per carton, one carton per pallet or some rolls per carton.
Colors available: white (standard), blue, yellow, or according to requirements.
Plain woven fiberglass mesh can be specially treated with vinyl coating.
After surface treatment, this type of fiberglass mesh has excellent properties including water-resistance, alkali-resistance, flexibility, softness and resistance to aging. It is widely used in reinforcing walls, natural marble, plaster board, artificial stone materials and exterior insulation finishing system.
Twill Woven Fiberglass Mesh
Fiberglass mesh fabrics are made either in plain weaving or twilled weaving patterns.Twill woven fiberglass mesh has the features of stable shape, straight surface, well ventilation, easy washing, fire resistance and corrosion resistance.
Common specifications of twilled fiberglass mesh:Standard mesh/inch: 18x16, 18x14 (for twill weaving pattern)
Twill Woven Fiber Glass Mesh Roll Size: 1m x 50m, 100m or 200m
Density: 160-180N, 90-95gms/square meter
Color: Grey, white, black. Custom colors available.
With excellent characteristics, twill weave fiber mesh fabric is used in various ventilating and insect proof facilities, constructions, orchard, ranch, farm and so on.
Special products are available according to requirement of customers.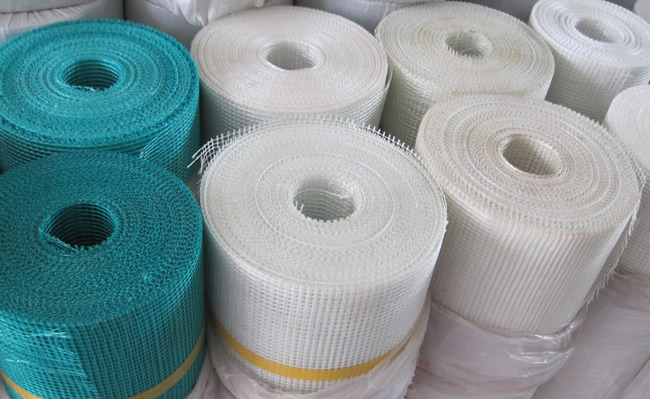 Concrete Reinforcement Fiberglass mesh
Fiberglass Insulation Mesh Fabrics
Coated AR fiberglass mesh cloth can be divided into interior wall insulation fiberglass mesh, exterior wall fiberglass mesh and GRC reinforced mesh cloth.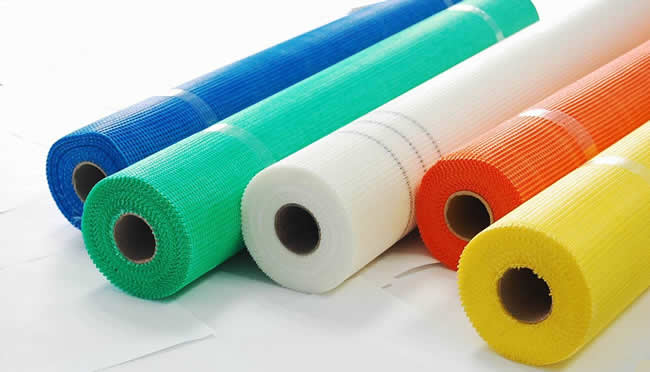 Alkali Resistant 4 X 5mm 80g Fiber Glass Mesh for Exterior Wall Insulation System
Interior wall insulation mesh cloth and tapes:
Interior wall insulation alkali-resistant fiberglass mesh is used C-glass or E-glass fiber mesh as the raw material and then coated with modified acrylate copolymer glue. It enjoys the features of lightweight, high-strength, heat resistance, alkali, waterproof, corrosion-resistant, anti-cracking and dimensional stability, can effectively avoid the whole surface of the plaster layer of tension contraction and cracking caused by external forces, so the thin mesh often used in wall renovation and interior wall insulation.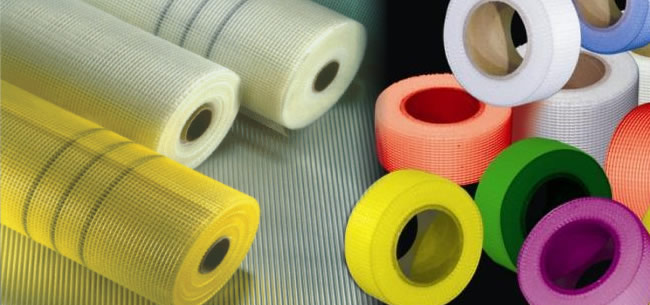 Specifications of interior wall insulation cloth:
Mesh: 5mm * 5mm, 4mm * 4mm
Weight: 80g --- 165g / ㎡
Width: 1000mm - 2000mm
Length: 50m-300m or according to customers' requirements.