Fiberglass Mesh Self Adhesive Joint Tape for Stucco Plastering in Wall Constructions, Rendering Cracks as Drywall Tapes and Insulation Tapes in Building Insulation System. Ideal Material for the Dry Wall and Ceiling Problems.
Fiberglass self-adhesive joint tape can be widely used in wall constructions to join plaster plates, mend drywall racks. As dry wall tapes, the fabric enable the base plaster join faster, adhesive better without pasting or stapling. This is a small roll fabric cloth with width of 50mm or 100mm suitable for wall repairing. The Coated Fiberglass Mesh with custom width for reinforcing exposed areas of external and internal plasters, mainly wall joints, windows and door corners and the channels for water or gas pipes and electrical wiring. It is strong recommended that a strip of glass fiber mesh is applied over the joint when two materials with different coefficients of expansion meet one other; In this case there is a risk that the plaster coat will crack, mesh fabric can absorb the tension and avoid the plaster coat is cracked.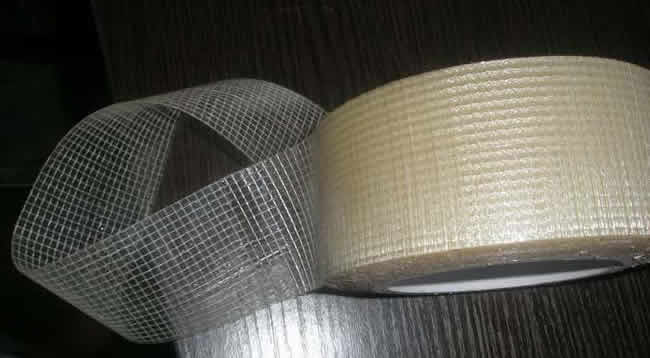 Adhesive drywall plastering mesh tape made of alkali resistant fiber mesh is strong, fire resistant, corrosion resistant, not easily torn.
Common specification:
•Mesh: 9×9, 8×8 mesh etc;
•Weight/m2: 70g-80g;
•Length/roll: 45m, 50m, 90m,153m or 200m;
•Width/roll: 50mm or 100mm;
•Colors: White, blue, green and other colors;
•Special products are available according to requirement of customers.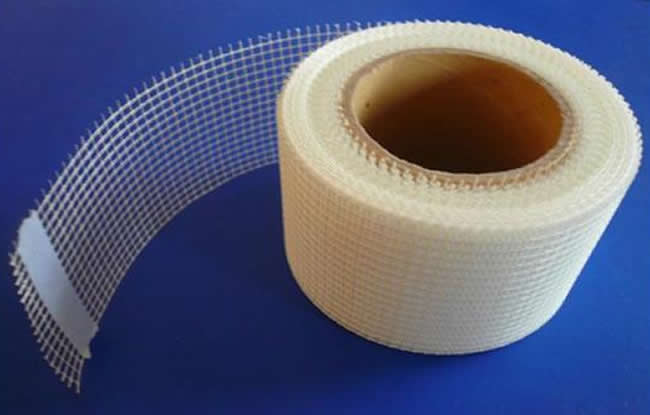 Coated Alkali Resistant Fiberglass Tape features fire resistance, corrosion resistance, not easily torn, excellent tension. It also has good wear resistance and damp resistance. Excellent adhesion and easy application, it gives the best solution for the wall problems like wall cracks, plasterboards joints, wall holes, etc.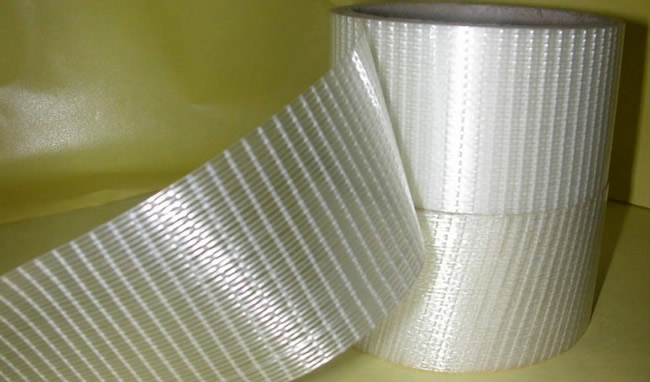 Self Adhesive Fiberglass Tapes for Insulation Sealing with PET film as backing material, coated with pressure sensitive adhesive. Offering excellent adhesion; high tensile strength, Highly resistant to abrasion and moisture.
Common sizes: 25mm*30m, 50mm*30m, 25mm*50m, 50mm*50mm.
Widely used in furniture, lumber, machinery, steel, electrical and other industries for packaging and fixing,
Also used for sealing ,fixing and bonding in anticorrosion and waterproof industry and Electronics industry
NO residue when you tear down the tape.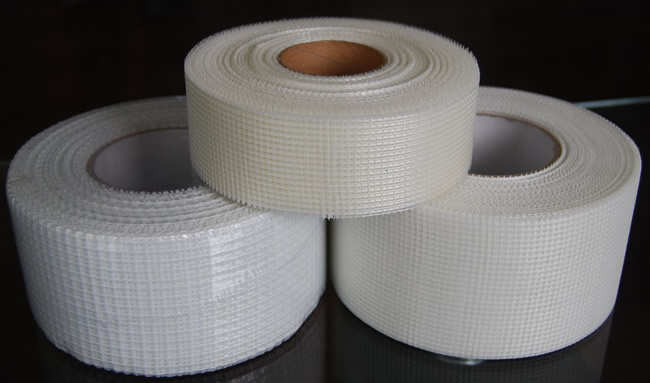 8x8mesh at unit weight 60g Fiber Mesh Reinforcing Tape , Export for India and other countries.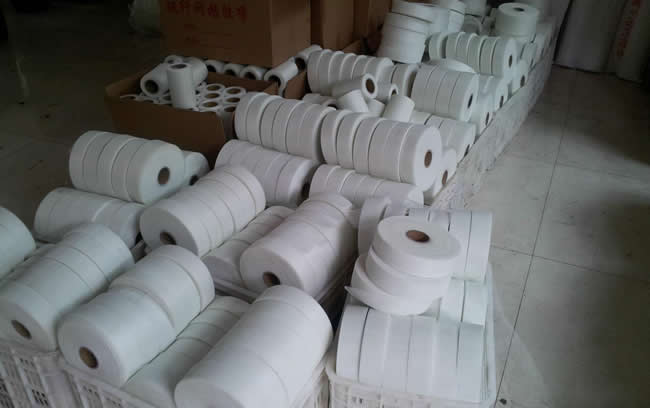 Fiberglass Mesh Applied is supplied with following Specification:
Mesh size
Density
Width
Length per roll
Color
(mm)
(gr/m2)
(mm)
(m)
 
2.85*2.85
50,60,65,70,75,90,etc
35-2000
10-10000
All colors
3.20*3.20
Other size
(1)    Strong adhensive and long validity of more than12 months. Given proper storage, it valisity is 24 months.
(2)    Mesh is straight and cut smoothly. The shrink bag is very beautiful.
Package:
Each Fiberglass Self-adhensive Tape is put inti shrink bag, and then put into carton or pallet.
Features:
--------Good alkali resistance
--------High tensile strength and resistance to deformation
--------Excellent self-adhesiveness
--------Good smoothness
--------Convenient application in construction